If you live in Southeast Pennsylvania or Central New Jersey, then you are trying to understand if you should switch to a new energy provider or stay with your current utility.  Heating Oil users probably spent more to keep their house warm even with the mild winter.   Its time to find out how to lower your energy usage and increase home comfort.
DSB Energy Service is here to help! At DSB Energy Services, we are dedicated to helping you maximize the comfort and energy efficiency of your home.  We serve Southeast Pennsylvania and Central New Jersey, so call today to find out  you can have a more comfortable, energy efficient home.
Before you spend money get the facts – get a Home Energy Audit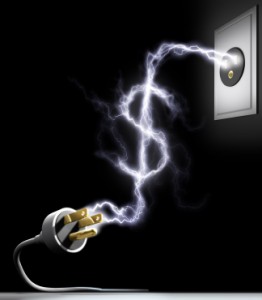 DSB Energy Services LLC is an independent energy auditor and all of our recommendations are based on what makes the best sense for you and your home. We use state of the art testing equipment and follow established building analysis methodology. We provide a  thorough evaluation based on sound building science and engineering principles.
Save Energy
The audit will review your home's energy usage and find opportunities to save both energy and money. Once the real causes for energy waste are identified, many solutions are simple and inexpensive to fix.
Save Money
There is a lot of information swirling around concerning tax breaks, rebates, etc.  How should you take advantage of utility incentives or federal tax credits – is there a less expensive option? We take a balanced approach to determining how you can make money saving improvements, and you choose the path that you are comfortable with.  Without a balanced approach people end up spending more money to deal with symptoms (replace the windows) rather than fix the root problem (how did that teddy bear get into the vent?)
Comfortable Home
Our home energy audit report will provide you with the information to make informed decisions on making your home comfortable and healthy for you and your family.  We can show you how to stop drafts, balance the heating or cooling between rooms, and maintain the proper amount of fresh air.
Save the Environment
Homeowners who take steps to reduce how much energy they use can save a lot of money — and also feel great about doing their part to reduce pollution and leave a healthier planet for our children, too. That's because most of the electricity we use in Bucks and Montgomery counties comes from coal burning power plants. Every watt of electricity that you don't use each month is a little less pollution that goes into the air we breathe. As the years go by, each of our contributions add up to make a big difference!